HDPE Geomembrane Liner is the low permeable synthetic membrane liner and geotechnical engineering materials which is widely used for such industrial applications as waste water treatment, water cooling, storage tank, etc. BPM HDPE Geomembrane Liner features super strength, good ductility, high anti-seepage ability, strong chemical stability, low product cost and easy installation and longer service life, etc.
For secondary containment and wastewater treatment,  BPM smooth geomembrane provides superior performance in wastewater impoundments, along with strong toughness,  good anti-seepage performance  and extra low permeable properties for slope and flat deployment. BPM HDPE geomembrane liner is often placed under the steel floors of bulk storage tanks as a barrier for leakage containment protection. BPM geomembranes are designed and fabricated to satisfy your demand for different material stored in the storage tank.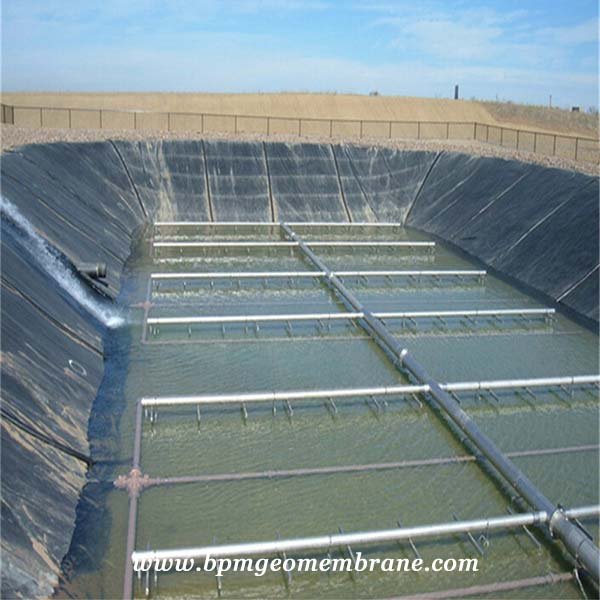 BPM HDPE geomembrane Liner is engineered and fabricated by the state of the art automatic geomembrane production lines and advanced three layered pressing technology in accordance with GRI GM13 standard. It is widely used as the bottom lining system for industrial applications.
BPM is providing not only finest quality geomembrane products but also installation service for such industrial applications as secondary containment and wastewater treatment, etc. Please contact us for detailed information sales@bpmgeomembrane.com.