Best pond liner is the ideal impermeable geosynthetic material for dairy farm sedimentation containment in order to keep the environment from pollution. BPM  geomembrane pond liner is made of finest quality high density polyethylene (HDPE) with specially formulated, virgin polyethylene resin, combined with specified quantity carbon black, antioxidant, anti-aging agent and UV resistance components, which makes our smooth geomembrane HDPE liner with excellent resistance to UV radiation and is suitable for exposed conditions.
Dairy cattle farming has always been one of the main agricultural pillar industries in Pakistan. The lack of scientific management and extensive farming environment has also put some pressure on the local environment in Pakistan. Dairy cattle excrement pollution is a major problem facing the Pakistani aquaculture industry. Local dairy farms in Lahore store cow excrement by building sedimentation ponds and laying our best pond liner at the bottom to prevent water pollution caused by leakage. This environmentally friendly project is encouraged and supported by the local government in Lahore, and government subsidies are given to the local nursery breeders who build sedimentation Ponds.
Sedimentation Pond is the main structure of dairy farm excrement treatment. It is mainly used to store a large amount of acidic and alkaline excrement discharged by livestock and poultry every day. It has a certain impact on nature, land and nearby residents. The government will compulsorily carry out anti-seepage and cover treatment for contaminated liquids.
Because of its good sealing property, the precipitate fermented in the process of treatment and reached a certain level of concentration. The generated gas generates power through the power generation device, which is enough for the use of the entire pig farm. It is both environmentally friendly and practical.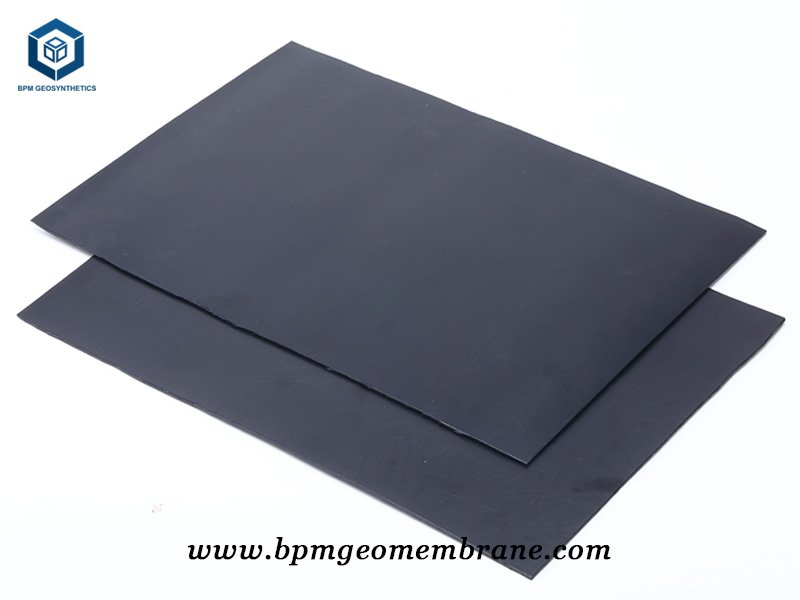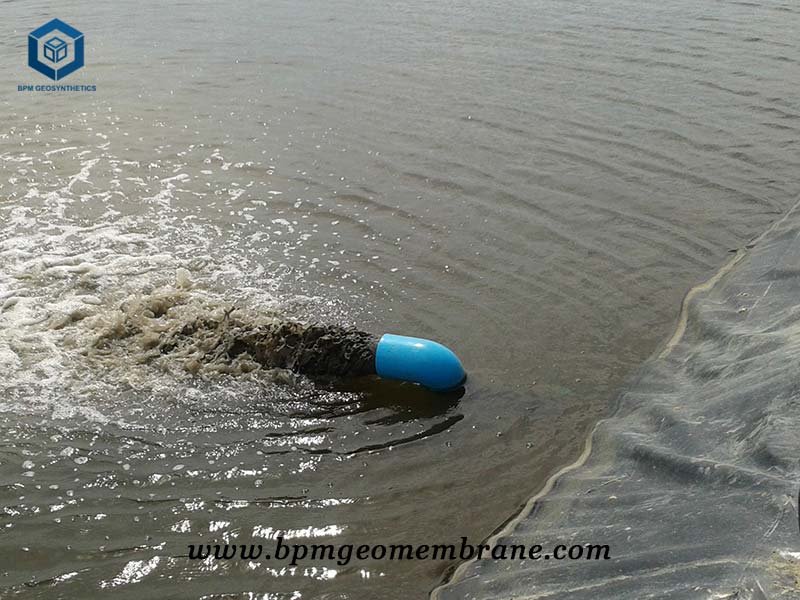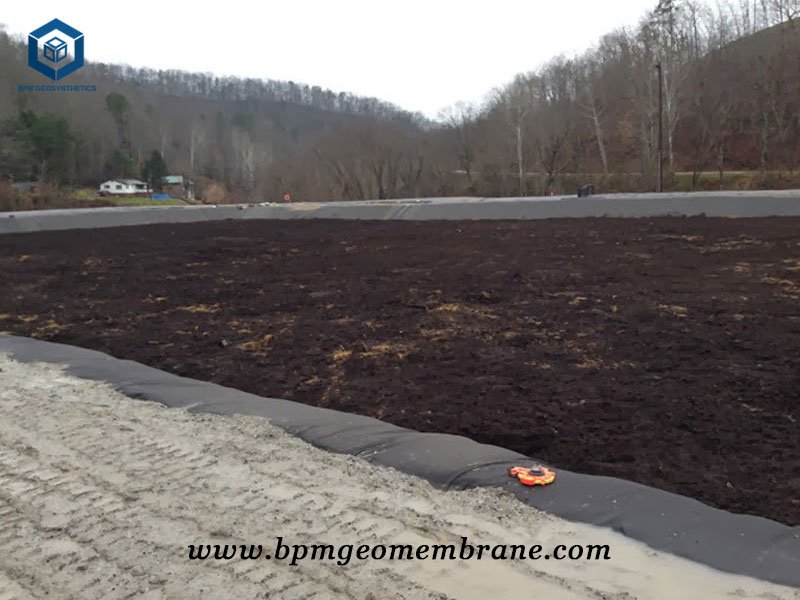 The bottom 1.5mm HDPE best pond liner is usually used in sedimentation pond. The impervious best pond liner has good heat and cold resistance. It has good chemical stability, high rigidity and toughness, good mechanical strength, good resistance to environmental stress cracking and tear strength, and corrosion resistance to acid and alkali. The anti-seepage has good anti-aging, anti-ultraviolet, anti-decomposition ability, and can be used in the sun. The service life of the best pond liner is more than 50 years, which provides a good material guarantee for environmental anti-seepage.
Geotechnical best pond liner for settling pond in dairy farm is recommended to purchase US standard geomembrane with top membrane more than 1.5 and bottom membra best pond liner no less than 1.0 mm. The production cost is slightly higher, but the later maintenance cost is relatively low, because the cheaper membrane is recycled material and does not add anti-aging ingredients, so its service life will not be too long. Cheaper membrane has low strength, high risk factor of sediment and potential safety hazards. The top membrane of settling pond in aquaculture farm is generally recommended to be more than 1.5mm best pond liner, and the bottom membrane and settling pond are recommended to use 1.0mm or 1.2mm best pond liner as anti-seepage membrane; the best pond liner used in biogas digester which can meet the requirements of use and save the cost should be made of three layers of co-extrusion blow moulding equipment using new imported raw materials plus a certain proportion of anti-ultraviolet components, and that cheap material is. The anti-seepage membrane of sedimentation pond plays a decisive role in the environmental protection effect of biogas digester made of reclaimed material (garbage) by calendering process (drenching film). Once the geomembrane of sedimentation pond leaks, the consequences are serious. The whole project has been abandoned. High density polyethylene (HDPE) with 97.5% primary resin and about 2.5% carbon black, anti-aging agent, ultraviolet absorbent and stabilizer were used as auxiliary materials in biogas digester black film.
Specifications of Best Pond Liner for Dairy farm Sedimentation Containment in Pakistan
The size of d

airy farm sedimentation Pond

– 320*110*6m

Total Best pond liner quantity – 260,000 m

2

Best pond liner thickness – 1.5mm

Each roll size – 6m×50m

Delivery time – 2 weeks
Key Points of Construction using 1.5mm Best Pond Liner for sedimentation Containment
1. Earthwork excavation should be carried out according to the size of construction. The slope is less than 40 degrees. The transition of slope surface is gentle. All Yin and Yang angles should be chamfered.
2. After drying, compacting and leveling, the base surface has no cracks, sharp protrusions and depressions, and no sharp impurities such as roots within 25 mm of vertical depth.
3. After HDPE Best pond liner is laid at bottom, plain soil is filled with 20 cm thickness. After the top Best pond liner is laid, the anchorage ditch is filled with plain soil and compacted.
4. After excavation, the pipeline is designed for pre-embedding. Generally, four HDPE pipelines are pre-embedded in the sedimentation pond.
5. Laying the bottomBest pond liner and installing the HDPE pipeline. After measuring the size number, cut it according to the actual situation and record it well.
6. Paving HDPE Best pond liner on slope sequentially, cutting the diaphragm in irregular range such as corner into "inverted trapezoid" with upper width and lower size.
7. Perform water injection operation, and then lay the top membrane after filling water.
About BPM 
BPM had provided many types of effective and state of the art geomembrane, geotextile and geosythetics products to over 36 countries. Our main innovative, high quality geosynthetics products include geomembranes, geotextiles, geocell, geosynthetic clay liners (GCLs), drainage boards, geogrids, etc. BPM brand geosynthetics had been certificated by the ISO9001, ISO14001,OHSAS18001 Soncap, SASO and BV certificates and passed the test of SGS and Intertek, etc.
BPM is also providing professional design and installation service. OEM and ODM are also available. If you have any questions or inquiries,  please fill and submit the following form, we will reply as soon as possible.