Fish pond liners are the widely used HDPE geomembranes for aquaculture lining projects and are true foundation of your aquaculture facilities. BPM high quality HDPE pond liner is the kind of geomembrane lining material specially designed and fabricated with enforces mesh to decrease contamination and ensure the overall health of aquaculture such as fish or shrimp. Our black fish pond liners can seamless fit into the aquaculture pond environment to create a more natural look. 
Our customer from Sri Lanka ordered 400,000 square meters smooth HDPE geomembrane pond liner for his fish farm project. The project includes 2 ponds, each pond size is 300mx55m,  the smooth geomembrane thickness is 0.75mm.
Our Sri Lanka customer paid for BPM engineers to help welding the the fish pond liners to ensure the less leakage and keep long term water containment.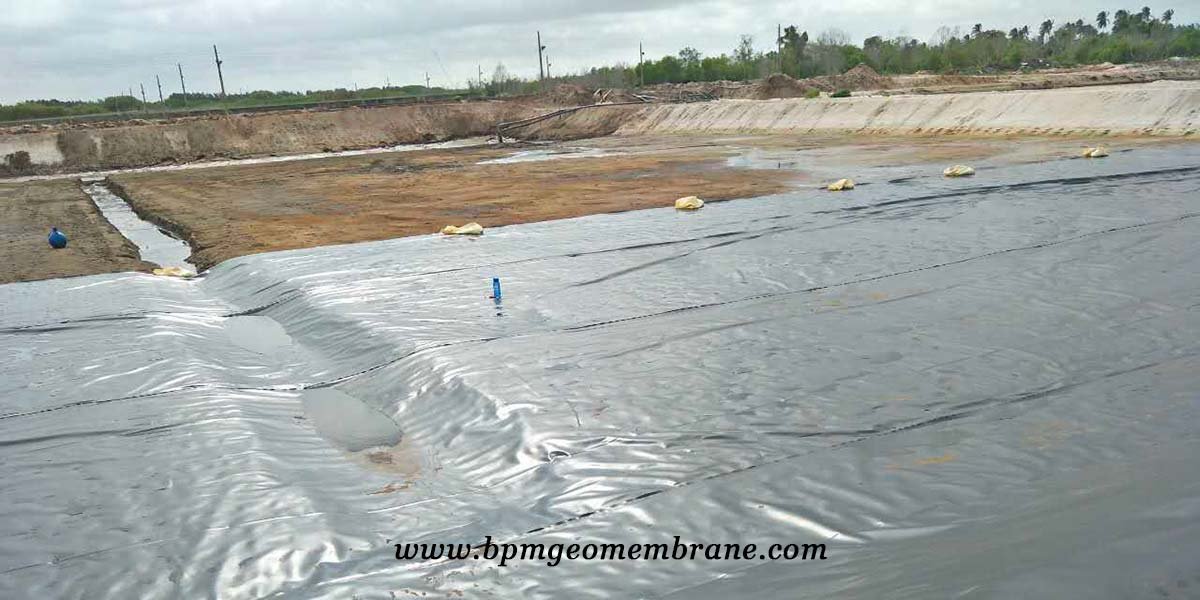 Our two engineers took 15 days to finish the fish pond liner welding projects for the two ponds.  The pond liner welding The Our customer start to fill water in and start to use the fish farm pond as soon as welding jobs finished on September 15th, 2017.  We can handle all kinds of aquaculture ponds whether mud or concrete type. BPM welding term has professional engineers with years of hands-on-experience and the very careful working attitude to make sure the projects is prefect.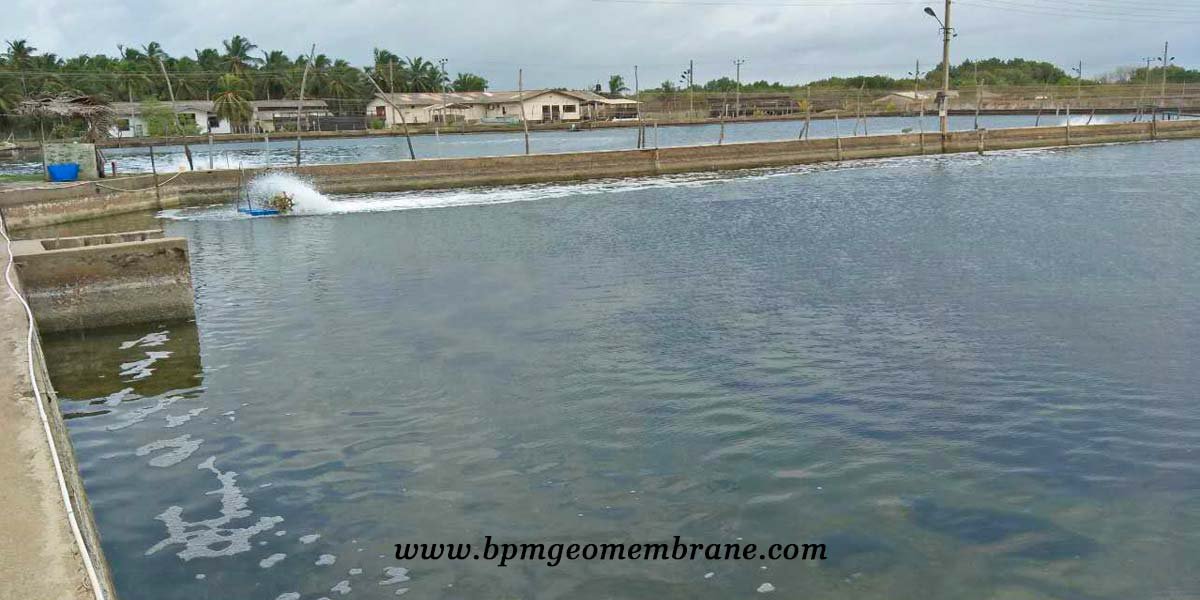 BPM geomembrane products used in this project is made by 100% virgin raw material, which is food grade and be healthy and environmental for fish farm. With long time service life and advanced production technology, this kind of HDPE pond liner can be used for more than 5 years. Most ponds can be constructed using 0.5mm or 0.75mm fish pond liners. If you intend to place large or heavy objects on top of ponder liner or plan a very large pond then the thicker 1.0mm fish pond liners maybe required. The thicker the liner the more expensive and heavier it is. BPM HDPE Geomebranes with 0.75mm is our most popular pond liner for sale because it offers the flexibility while not being as heavy as thicker fish pond liners. This mix of flexibility and weight is perfect for the average fish pond.
About BPM
BPM had provided many types of effective and states of the art geomembranes and other geosynthetics to over 36 countries. Our main customers are from Australia, France, Sweden, UK, Hong Kong, Hungary, New Zealand, Poland, Mexico, Ecuador, Brazil, Pakistan, Bangladesh, Thailand, Vietnam, Malaysia, Indonesia, Singapore, Philippines, Sri Lanka, India, UAE, Saudi Arabia, Qatar, Kenya, Ghana, Ethiopia, Somalia, Nigeria, South Africa, Swaziland, Mongolia etc.
BPM is not only manufacturing best quality geomembrane products but also providing professional design and installation service. OEM, ODM, custom development and fabrication are also available. If you have any questions or inquiries,  please fill and submit the following form, we will reply as soon as possible.