HDPE landfill liner is the essential lining materials used for waste containment which can provide maximum and reliable leakage protection for environment. BPM high density polyethylene (HDPE) landfill liner has excellent impermeability, elongation, conformity and weld abilities which can offer stable steep slope lining and strong protection to avoid leakage, stress cracking for waste contamination.
Our customer from Liyang, Nanjing had a landfill liner project for waste garbage containment. The landfill site covers 500,000 square meters, the effective storage capacity is 4 million cubic meters, and the design life is 15 years. The HDPE landfill liner project period is about 50 working days. Our customer's required period is 50 days, the HDPE landfill liner project management includes personnel, equipment, material entry and field process test.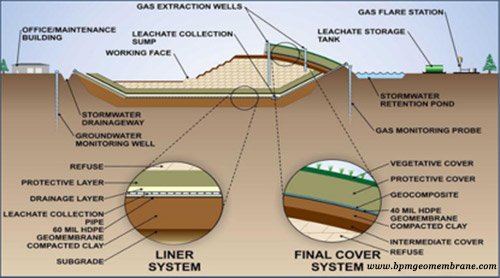 Structures of HDPE Landfill Liner Project for Waste Containment
The basic structure of the landfill liner is as followed (from bottom to up) 
Ground floor groundwater guide layer.
200g/m2 non-woven geotextile

4800 g/m2 GCL

1.5mm HDPE geomembrane

400g/m2 non-woven geotextile
Leachate gravel guide layer.
The basic structure of the anti-seepage slop lining system is as followed (from bottom to up)
4800 g/m2 GCL

1.5mm HDPE geomembrane

400g/m2 non-woven fabric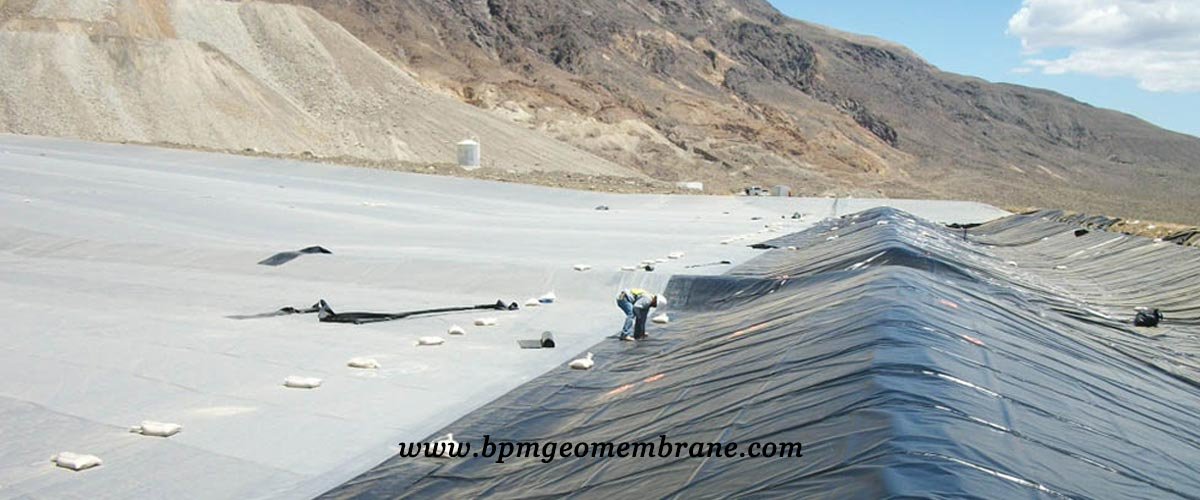 As the core part of seepage control system is HDPE geomembrane impermeable layer, the most important thing for polymer synthesis materials is to maintain long-term aging, deterioration and not to reduce performance indicators. That is, the physical and mechanical properties, chemical corrosion resistance, biological resistance ability to maintain long-term stability.
The BPM technical Support Staff is comprised of multidisciplinary product professionals to support across a range of project requirements. This includes knowledge in geomembrane, geosynthetic clay liners, geonet, geocomposite, nonwoven geotextile and concrete protection products and application solutions. Our technical staff are professional to  help you solve project problems.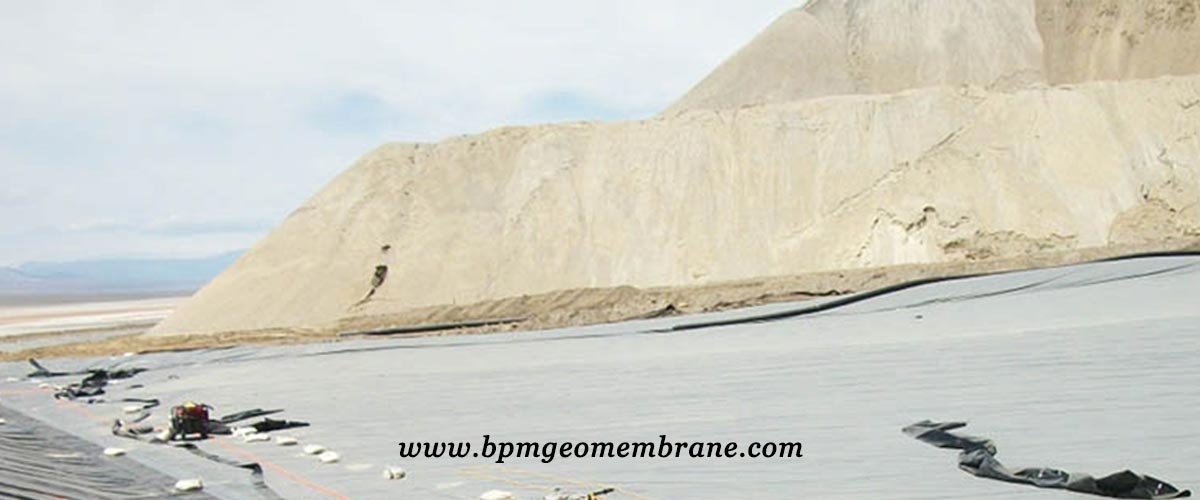 About BPM
BPM had provided many types of effective and states of the art geomembranes and other geosynthetics to over 36 countries. Our main customers are from Australia, France, Sweden, UK, Hong Kong, Hungary, New Zealand, Poland, Mexico, Ecuador, Brazil, Pakistan, Bangladesh, Thailand, Vietnam, Malaysia, Indonesia, Singapore, Philippines, Sri Lanka, India, UAE, Saudi Arabia, Qatar, Kenya, Ghana, Ethiopia, Somalia, Nigeria, South Africa, Swaziland, Mongolia etc.
BPM is not only manufacturing best quality geomembrane products but also providing professional design and installation service. OEM, ODM, custom development and fabrication are also available. If you have any questions or inquiries,  please fill and submit the following form, we will reply as soon as possible.