HDPE liner installation is important to ensure the lining quality of water containment projects like golf courses or storage reservoirs.  HDPE geomembrane liner is the excellent for water containment applications that require UV and chemical resistance and high quality installations especially for water containment. HDPE liner installation is a standard and very strict process which requires specialized welding equipment and experienced welder. A batten strip or an embed channel system is applied to attach the liner to the lining system.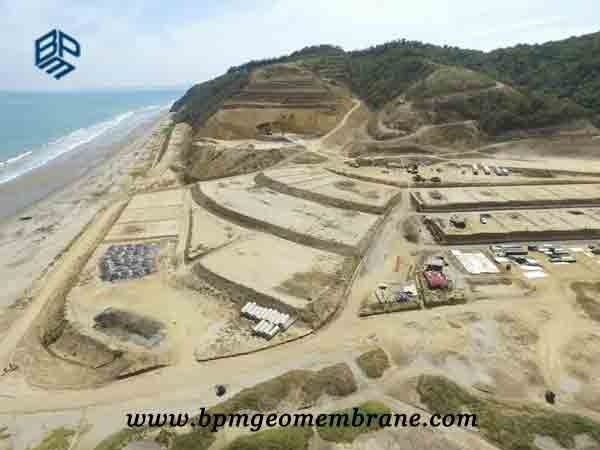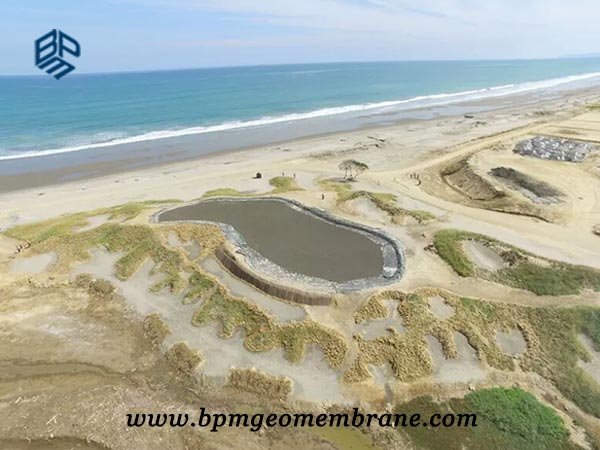 Our customers had a golf course project in Ecuador in Septempber, 2015, . Some designed artificial ponds were the important constructions for the golf course projects. These artificial ponds faced strong challenges for leakage. Prior to this project design, our customer planned to use traditional concrete liners which costed up 28 times more than geomembrane HPDE liners. The HDPE geomembrane liners are the ideal products for water containment. Our customer sent to us inquiries about our geomembranes and HDPE liner installation services.  After detailed discussion with our engineers, our customer placed the order and paid deposit for our 1.0mm geomembranes and our HDPE liner installation services. BPM was responsible for providing the total artificial ponds lining solution.
Main Specifications HDPE Liner Installation
HDPE liner thickness is 1.0mm

Roll Size is 5.8m×110m

Total cover area 12000m

2

Pond size is 10x15mx4

Pond capacity 600m

3
BPM engineers and the team from our customer cooperated with each other to finished the HDPE liner installation projects with 15 days by  applying our BPM800 welding machine and other professional equipment.  The HDPE liner installation for golf course ponds was successfully finished 2 years ago. Our HDPE liner has providing long time strong protection from water seepage and ensure the artificial lake as the beautiful scene of golf course.  Our customer was satisfied with our geomembrane products and HDPE liner installation service.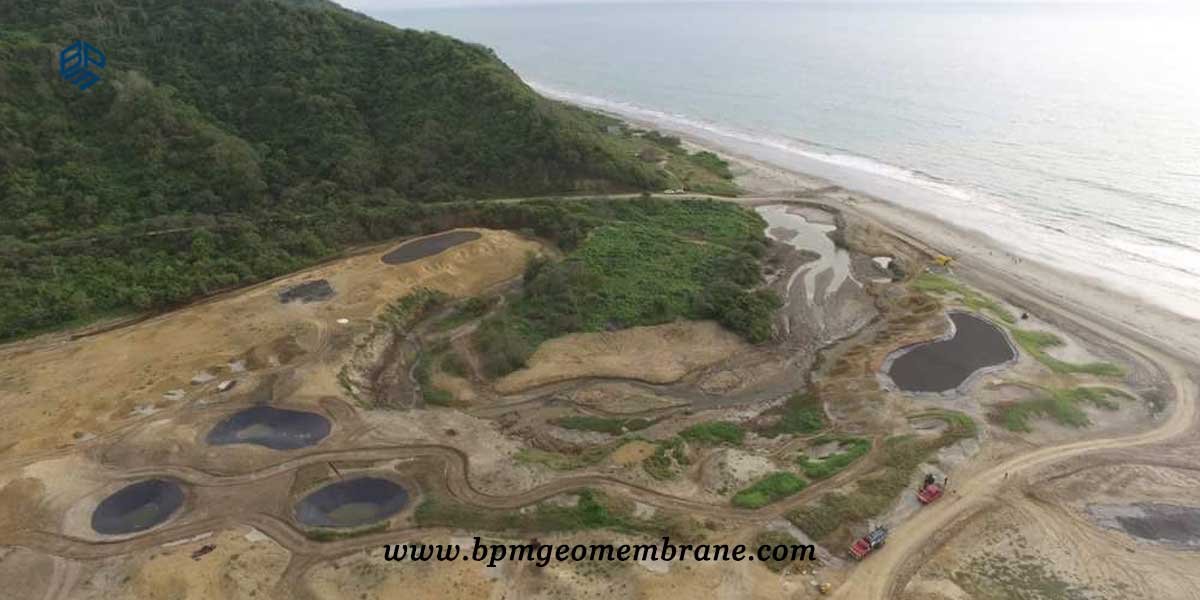 About BPM
BPM had provided many types of effective and states of the art geomembranes and other geosynthetics to over 36 countries. Our main customers are from Australia, France, Sweden, UK, Hong Kong, Hungary, New Zealand, Poland, Mexico, Ecuador, Brazil, Pakistan, Bangladesh, Thailand, Vietnam, Malaysia, Indonesia, Singapore, Philippines, Sri Lanka, India, UAE, Saudi Arabia, Qatar, Kenya, Ghana, Ethiopia, Somalia, Nigeria, South Africa, Swaziland, Mongolia etc.
BPM is not only manufacturing best quality geomembrane products but also providing professional design and installation service. OEM, ODM, custom development and fabrication are also available. If you have any questions or inquiries,  please fill and submit the following form, we will reply as soon as possible.