HDPE plastic liner, also called HDPE Liner, is the kind of impermeable geomembrane,which is made of finest quality high density polyethylene (HDPE) with specially formulated, virgin polyethylene resin, combined with specified quantity carbon black, antioxidant, anti-aging agent and UV resistance components. BPM HDPE plastic liner features super strength, good ductility, high anti-seepage ability, strong chemical stability, low product cost and easy installation and longer service life, etc. High quality HDPE plastic liner had proven the practical solutions for such energy applications as biogas pond, storage tank, evaporation and cooling pond. Geomembrane HDPE plastic liner is widely used across a variety of industries including waste, water, aquaculture, mining, power plant, industrial and civil engineering, etc. BPM geomembrane HDPE liner is engineered and fabricated by the state of the art automatic geomembrane production lines and advanced three layered pressing technology in accordance with GRI GM13 standard.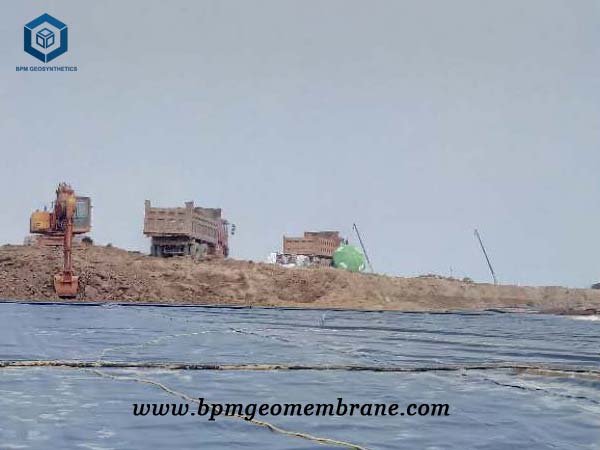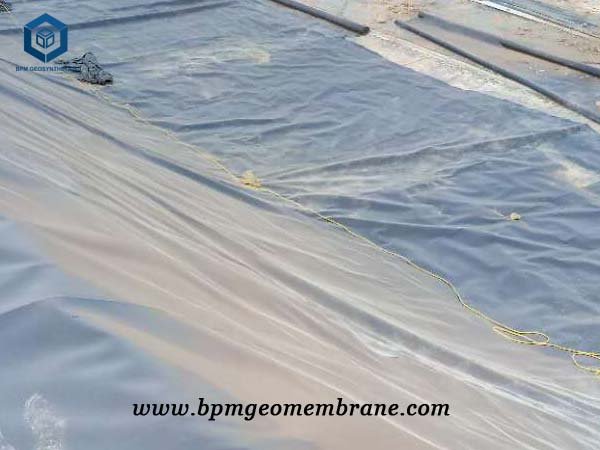 For the given projects, HDPE plastic liner is used as the bottom lining system and cap covers for biogas pond. The impermeable liner laid in the biogas pond has the anti-seepage effect unmatched by common waterproof materials. The HDPE liner has tensile mechanical properties, excellent elasticity and deformability, which makes it very suitable for expansion and contraction of the base surface.
Our Weifang customers inquired HDPE plastic liner for biogas pond project in March 2018. We have been communicating with our customers about product specification, installation service and delivery time for about three months.  Finally, we reached the agreement on 30,000 square meters of HDPE plastic liner products for biogas pond project, and signed the contract in June, 2018. We finally determine the specifications and quantity of the pond liner products, and suggested BPM 1.0mm pond membrane liner for pond lining and HDPE plastic liner for coverage.
Specifications of HDPE Plastic Liner for Biogas Pond Project in Shandong
HDPE plastic liner – 1.2mm
Specification – 6m×50m, 300 m2 / 1 PCS
Total quantity – 30,000 m2
Delivery time – one week
About BPM
BPM had provided many types of effective and state of the art geotextile, geomembrane and geosythetics products to over 36 countries. Our main innovative, high quality geosynthetics products include geomembranes, geotextiles, geocell, geosynthetic clay liners (GCLs), drainage boards, geogrids, etc. BPM brand geosynthetics had been certificated by the ISO9001, ISO14001,OHSAS18001 Soncap, SASO and BV certificates and passed the test of SGS and Intertek, etc.
BPM is also providing professional design and installation service. OEM and ODM are also available. If you have any questions or inquiries,  please fill and submit the following form, we will reply as soon as possible.