HDPE pond liner, also called HDPE Geomembrane liner, is designed and fabricated from 97.5% high density polyethylene and about 2.5% carbon black, adding antioxidant, anti-aging, UV-resistance and heat stabilizer. The HDPE Geomembrane liner is the low permeable synthetic membrane liner and geotechnical engineering materials which is widely used for solid waste containment, mining and waste water containment applications.
BPM brand HDPE pond liner advantages
High strength

Good ductility and anti-seepage ability

Strong chemical stability

Low product cost and easy installation

Long service life
The wastewater pool is generally constructed to collect some harmful waste water that can cause environmental pollution and pollute underground water, so the requirement for anti-seepage is very high. BPM brand HDPE pond liner offers good anti-seepage performance for waste water applications.
Our Indonesia customer was introduced by our old customer. After we got contact information and sent one development letter. Fortunately, our Indonesia customer had a urgent demand on large pond liners for wastewater treatment project. We provided him more details of project design by communication and negotiation. Then he asked us for samples of 1.0mm HDPE pond liner. After geomembrane pond liner samples passed the SGS inspection, the Indonesia customer placed the order to us.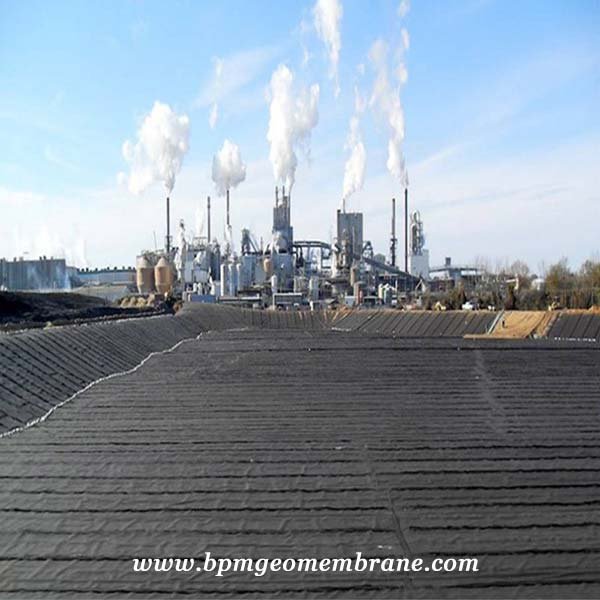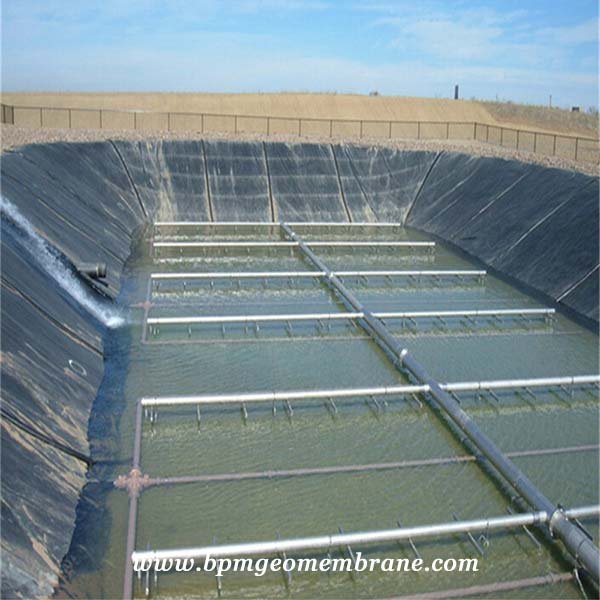 HDPE pond liner Project Specifications
About BPM
BPM had provided many types of effective and states of the art geomembranes and other geosynthetics to over 36 countries. Our main customers are from Australia, France, Sweden, UK, Hong Kong, Hungary, New Zealand, Poland, Mexico, Ecuador, Brazil, Pakistan, Bangladesh, Thailand, Vietnam, Malaysia, Indonesia, Singapore, Philippines, Sri Lanka, India, UAE, Saudi Arabia, Qatar, Kenya, Ghana, Ethiopia, Somalia, Nigeria, South Africa, Swaziland, Mongolia etc.
BPM is not only manufacturing best quality geomembrane products but also providing professional design and installation service. OEM, ODM, custom development and fabrication are also available. If you have any questions or inquiries,  please fill and submit the following form, we will reply as soon as possible.