HDPE pond membrane liner is the kind of HDPE geomembrane HDPE liner which is particularly anti-seepage lining geosynthetical material for  waste containment, water containment, aquaculture, industrial project, energy project and mining project, etc.  HDPE pond membrane has been gained widely popularity for cover and bottom liner system in sludge and wastewater facilities, anaerobic or aerobic treatment ponds, evaporation ponds of animal waste facilities such as dairy farm and pig farm, etc. The HDPE pond membrane floating cover system provides the more cost-effective alternative to steel or concrete storage containers. With its water-tightness and outstanding performance such as excellent chemical resistance, outstanding stress crack capacity, lowest permeability, excellent UV resistance, and table low temperature embrittlement resistance,  the HDPE pond membrane liner is ideal material that meeting the greenhouse gas emission restrictions as well as for Carbon Trading.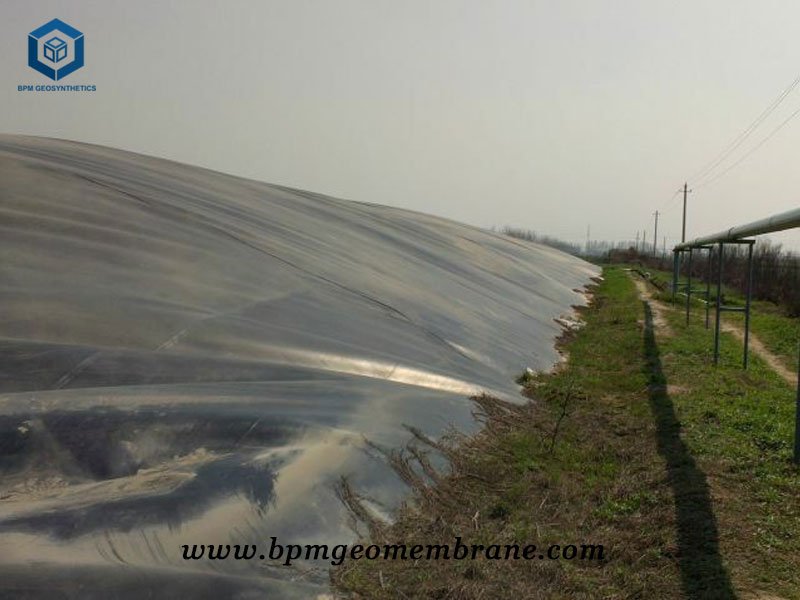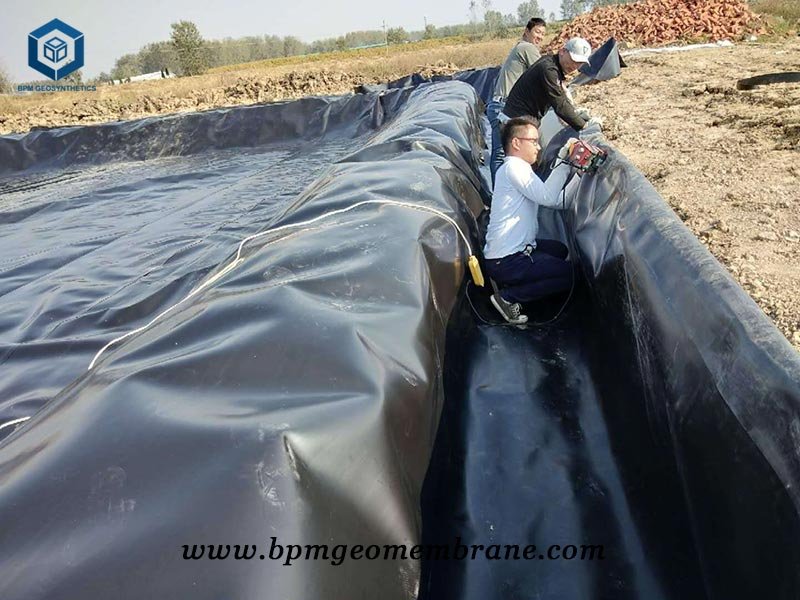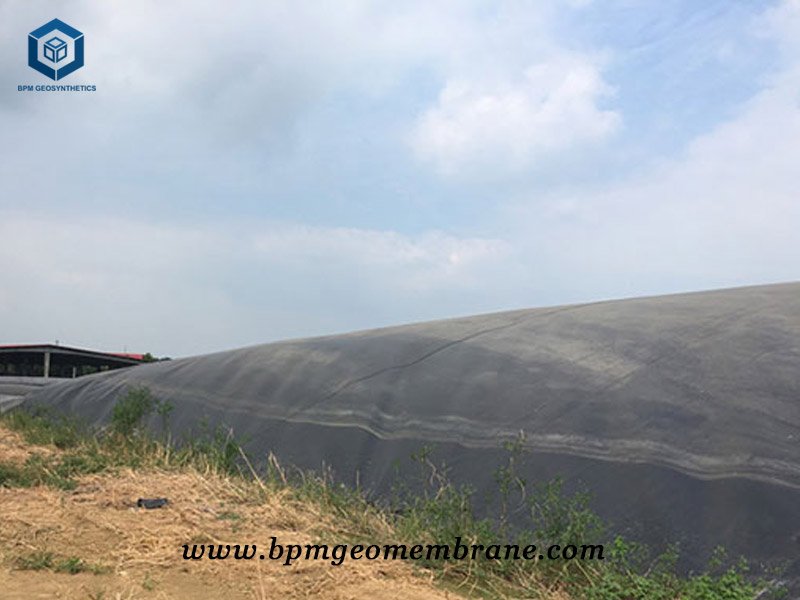 In Mexico, there exist a lot of Biogas digester projects, the HDPE pond membrane liner is chosen as the most cost effective waterproof material. The most popular used geomembrane pond liner thickness for biogas digester project are often 1.0mm,1.25mm and 1.5mm.The smooth HDPE geomembrane has some advantages to be as lagoon floating cover, easy to install, close tightness, easy to clean, etc. Our Mexican customer inquired us 1.5mm and 1.0mm as lagoon bottom and cap, and purchased some accessories from us. We offered them a series of after service and assigned our welder to help them welding the HDPE pond membrane liner. Till now, this customer keeps in touch with us and often recommend client to us.
Specifications of

HDPE Pond Membrane Liner for Biogas Digester Project in Mexico
Thickness: the bottom lining pond liner is 1.0mm and the pond cap is 1.5mm.

Total Quantity:18500m

2

.

Roll Size: 7m*100m
About BPM 
BPM is the professional geosynthetics manufacturer and exporter. Our main innovative, high quality geosynthetic products include geomembranes, geotextiles, geocells, geosynthetic clay liners (GCLs), drainage boards, geogrids, etc. BPM brand geosynthetic product had been certificated by the ISO9001, ISO14001,OHSAS18001 Soncap, SASO and BV certificates and passed the test of SGS and Intertek, etc. Our geosynthetic products have exported to over 36 countries.
BPM is also providing professional geomembrane development and installation service. OEM and ODM are also available. If you have any questions or inquiries,  please fill and submit the following form, we will reply as soon as possible.