BPM newly developed and engineered HDPE textured geomembrane has been successfully put into production in February, 2019. Our specially designed HDPE textured geomemrbane liner production line and manufacturing process is the ideal geotechnical product for landfill and waste containment applications.
The passed year of 2018 was a glorious year for BPM, we has maintained the stable cooperative relationship with long term partners. New customers also approved the power and credibility of BPM geomembrane liner products, we are always looking forward to  be the business partners of you. At the beginning of the Chinese New Year, the released textured HDPE geomembrane product takes new hopes for the geomembrane market.
BPM has always been responsible for develop best HDPE geomembrane products and best services for your requirements. In order to improve the supply capacity and satisfy project requirements of landfill and mining  applications, etc, BPM has developed a new HDPE textured geomembrane production technology.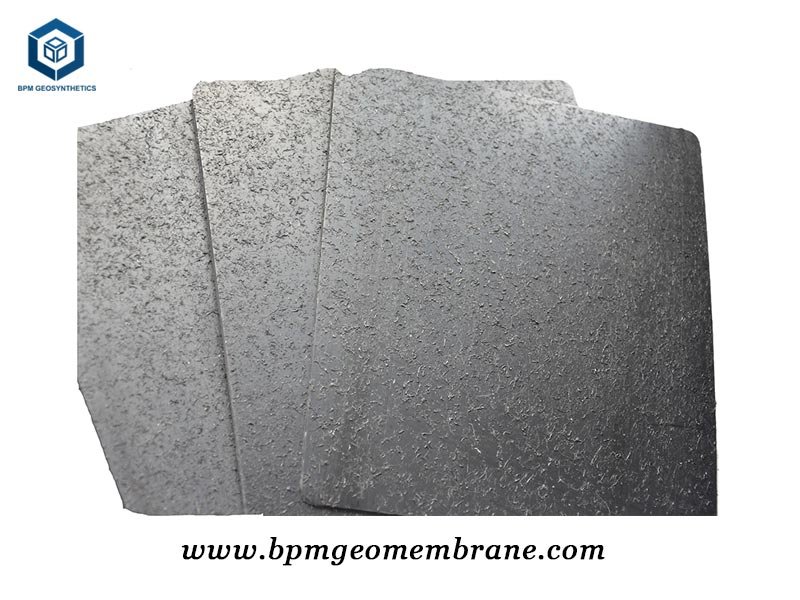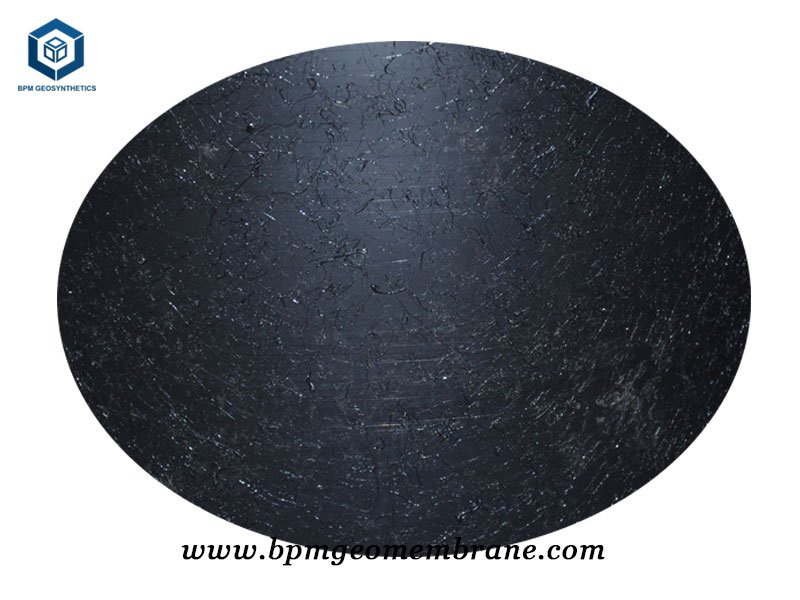 The rough surface HDPE textured geomembrane is a new type of anti-seepage geosynthetic product. The HDPE textured geomembrane can have single rough surface and double matte surface to increases the friction coefficient, and this kind of HDPE textured sheet is more suitable for steep slope and vertical anti-seepage to improve engineering stability. The construction speed is fast and the rough surface HDPE textured geomembrane has high flexibility. There are many standard and multiple laying methods for the textured HDPE sheet to meet different engineering anti-seepage requirements. Hot-melt welding can be  easily adopted for HDPE textured geomembrane liner, its welding strength is high, and the construction is convenient and rapid.
We are the professional HDPE geomembrane liner manufacturer and supplier, we know what the customer's needs exactly. In the future work, BPM will take the customer's 100% geomembrane product and service satisfaction as the ultimate goal. Great thanks to our new and old customers for your trust and support. And We look forward to more cooperation in 2019. Welcome to visit our state of the art HDPE textured geomembrane production technology and factory.
About BPM 
BPM is the professional geosynthetics manufacturer and wholesaler. Our main innovative, high quality geosynthetic products include geomembranes, geotextiles, geocells, geosynthetic clay liners (GCLs), drainage boards, geogrids, etc. BPM brand geosynthetic product had been certificated by the ISO9001, ISO14001,OHSAS18001 Soncap, SASO and BV certificates and passed the test of SGS and Intertek, etc. Our geosynthetic products have exported to over 36 countries.
BPM is also providing professional geomembrane design and installation service. OEM and ODM are also available. If you have any questions or inquiries,  please fill and submit the following form, we will reply as soon as possible.