HDPE waterproofing membrane, also called HDPE geomembrane liner, is the low permeable synthetic membrane liner and geotechnical engineering materials which are widely used for solid waste containment, mining and water containment applications. BPM brand HDPE waterproofing membrane has excellent resistance to UV radiation and is suitable for exposed conditions. Our HDPE geomembrane liner is fabricated by the state of the art automatic geomembrane production lines and advanced three layered pressing technology in accordance with GRI GM13 standard. Compared with traditional concrete, asphalt and compacted clay, smooth geomembrane HDPE Liner has proven to be far more cost effective, environmentally safe, excellent durable, chemically resistant, fast deployment and easy transportation. It is the suitable geosynthetic product for landfill projects.
The HDPE waterproofing membrane used in the landfill liner systems must be 60 mils thick and must be made of a material (such as high density polyethylene (HDPE)) that is extremely low in permeability. The material must also have chemical and physical characteristics that are not adversely affected by the placement of waste or by contact with leachate. High density polyethylene (HDPE) are the typical materials specified for geomembrane in solid waste landfill cover systems. The geomembrane barrier used in landfill final cover system must be a minimum of 40 mils thick if comprised of LLDPE or a minimum of 60 mils thick if it is comprised of HDPE. The 60 mils minimum thickness for HDPE geomembrane liner is to achieve proper field seams.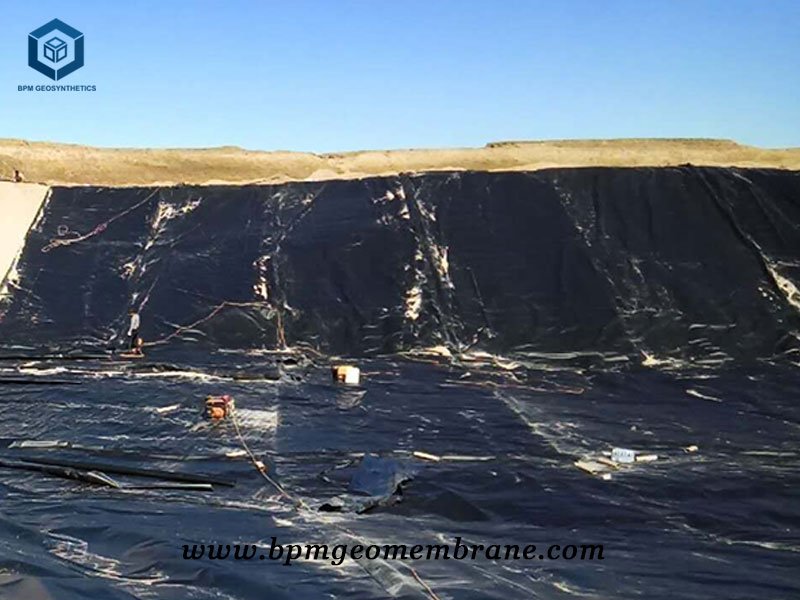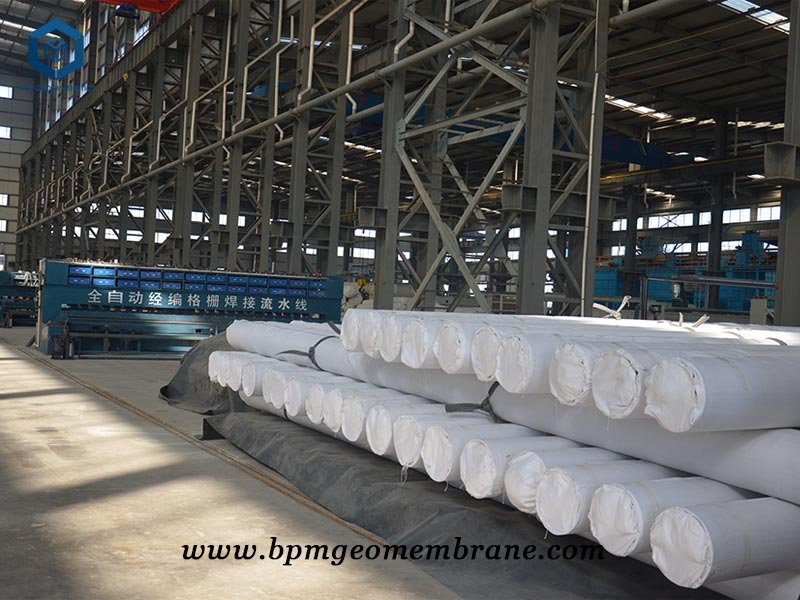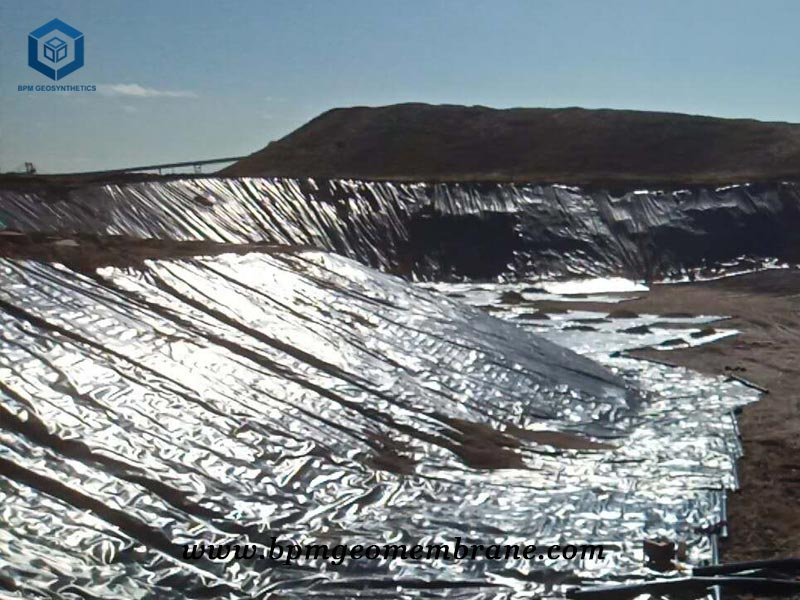 Our phiilppines customer got a asked us for mining landfill project. The bottom lining system is 2.0mm HDPE geomembrane and other drainage and reinforcement geosynthetic products, and 1.5mm HDPE geomembrane liner to cover cover the waste rubbish.
Specifications of

 

HDPE Waterproofing Membrane for Landfill Project in Philippines
Bottom Lining System

Thickness: 2.0 mm HDPE Geomembrane Liner

Landfill Caps Thickness: 1.5 mm HDPE Geomembrane Liner

Total quantity: 80,000 square meters

Roll Size: 7m*100m
About BPM 
BPM is the professional geosynthetics manufacturer and exporter. Our main innovative, high quality geosynthetic products include geomembranes, geotextiles, geocells, geosynthetic clay liners (GCLs), drainage boards, geogrids, etc. BPM brand geosynthetic product had been certificated by the ISO9001, ISO14001,OHSAS18001 Soncap, SASO and BV certificates and passed the test of SGS and Intertek, etc. Our geosynthetic products have exported to over 36 countries.
BPM is also providing professional geomembrane design and installation service. OEM and ODM are also available. If you have any questions or inquiries,  please fill and submit the following form, we will reply as soon as possible.