Landfill Geomembrane is the most widely used geosynthetic products for solid waste containment (such as landfill liners), mining and water containment applications. BPM brand landfill geomembrane liner are fabricated with the highest quality high density polyethylene (HDPE) resins. Our geomembrane liner is available in black, green or white upper surface, and cabe be made with either a smooth or textured single or double-sided surface. All BPM's geomembrane landfill liner is available with a conductive lower surface to allow for effective leak testing of installed geomembrane HDPE liner.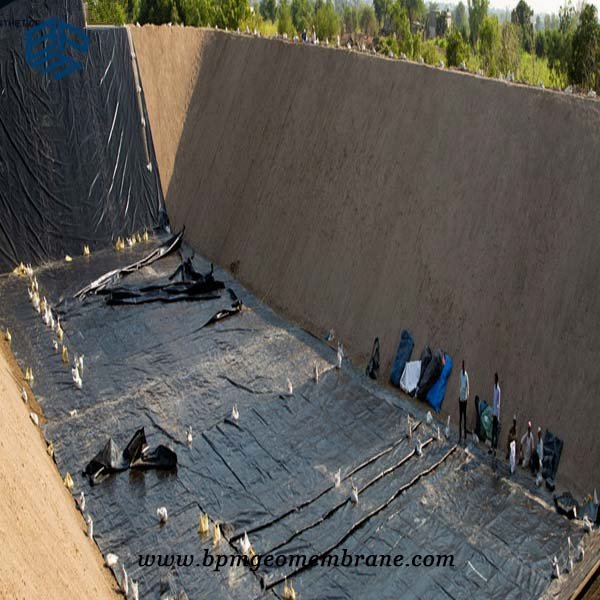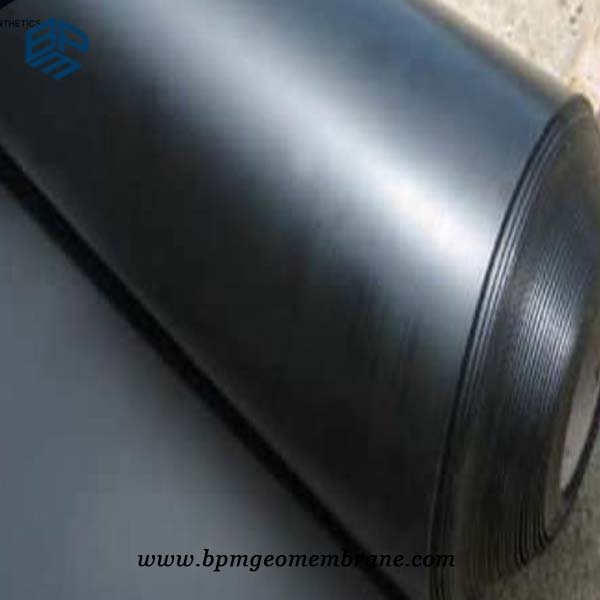 The landfill geomembrane project is located in Canada. Garbages are piled up around this main river of this city, so it is very disgusting. Our Canada customer worked closely with the community and the regions Conservation Authority to develop an environmentally sound leachate management program. Through communicating with the customer, we recommend them to use our landfill geomembrane liner.  BPM geomembrane landfill liner is widely used for a variety of industries including landfill, waste containment, water containment, aquaculture, industrial project, energy project and mining project, etc.. When the project was completed, we got a satisfactory feedback from our customer.
HDPE Landfill geomembrane Liner Specifications 
Total quantity 20,000 m

2

Each roll size 4.5m*50m
About BPM
BPM had provided many types of effective and states of the art geomembranes, geotextile and other geosynthetics to over 36 countries. Our main customers are from Australia, France, Sweden, UK, Hong Kong, Hungary, New Zealand, Poland, Mexico, Ecuador, Brazil, Pakistan, Bangladesh, Thailand, Vietnam, Malaysia, Indonesia, Singapore, Philippines, Sri Lanka, India, UAE, Saudi Arabia, Qatar, Kenya, Ghana, Ethiopia, Somalia, Nigeria, South Africa, Swaziland, Mongolia etc.
BPM is also providing professional design and installation service. OEM and ODM are also available. If you have any questions or inquiries,  please fill and submit the following form, we will reply as soon as possible.