Landfill liner system is the highly engineered containment system which is designed to minimize the impact of such solid waste as trash and garbage on the environment and human health. BPM HDPE landfill liner has excellent impermeability, elongation, conformity and welding abilities which can offer stable steep slope lining and strong protection to avoid leakage, stress cracking for waste contamination. The primary purpose of the landfill liner system is to isolate the landfill contents from the environment and, therefore, to protect the soil and ground water from pollution originating in the landfill project. The greatest threat to ground water posed by modern landfill project is leachate. Leachate consists of water and water soluble compounds in the refuse that accumulate as water moves through the landfill. This water may be from rainfall or from the waste itself. Leachate may migrate from the landfill and contaminate soil and ground water, thus presenting a risk to human and environmental health.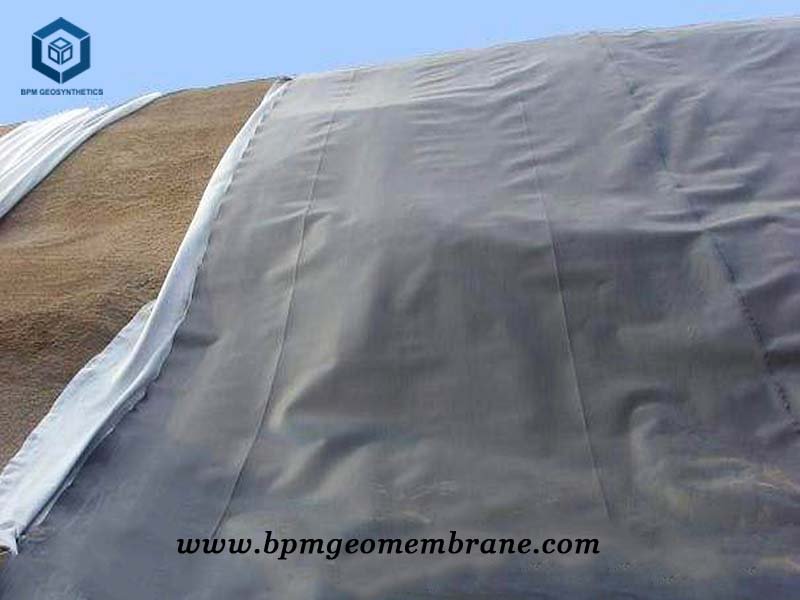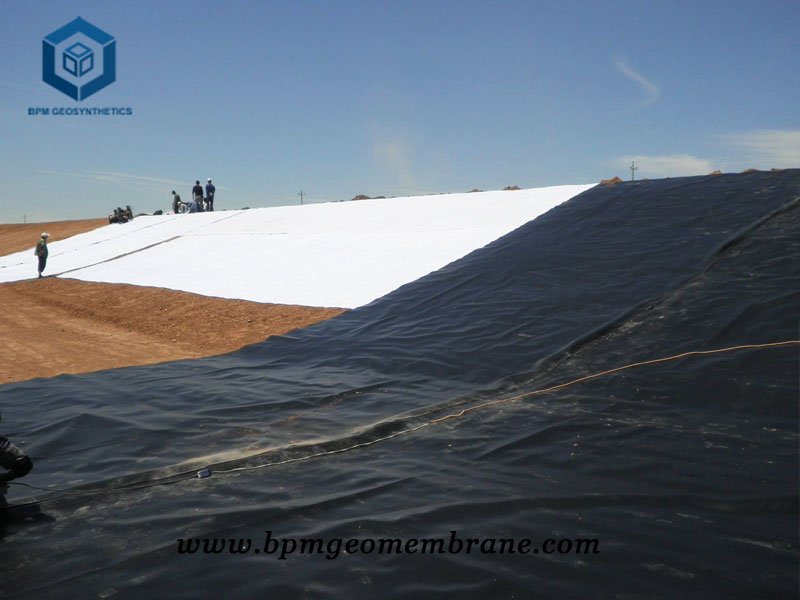 Landfill liner system is designed and constructed to create a barrier between the waste and the environment and to drain the leachate to collection and treatment facilities. This is done to prevent the uncontrolled release of leachate into the environment. Society produces many different solid wastes that pose different threats to the environment and to community health. Different disposal sites are available for these different types of waste. The potential threat posed by the waste determines the type of liner system required for each type of landfill. Liners may be described as single (also referred to as simple), composite, or double liners.
Our India client found us by google. He wanted to purchase our geomembrane HDPE liner products used in landfill. According to our years of experience in landfill project, We offered him a feasible construction plan. In addition, we also suggested that geotextiles, GCL and other geosynthetics product are needed for a complete seepage control system. After negotiation, we got the order with competitive prices and high quality products. 
Specifications of Landfill Liner System for Waste Containment in India
• Total quantity –30,000m2
• Each roll size – 7m×50m
• Thickness –1.5mm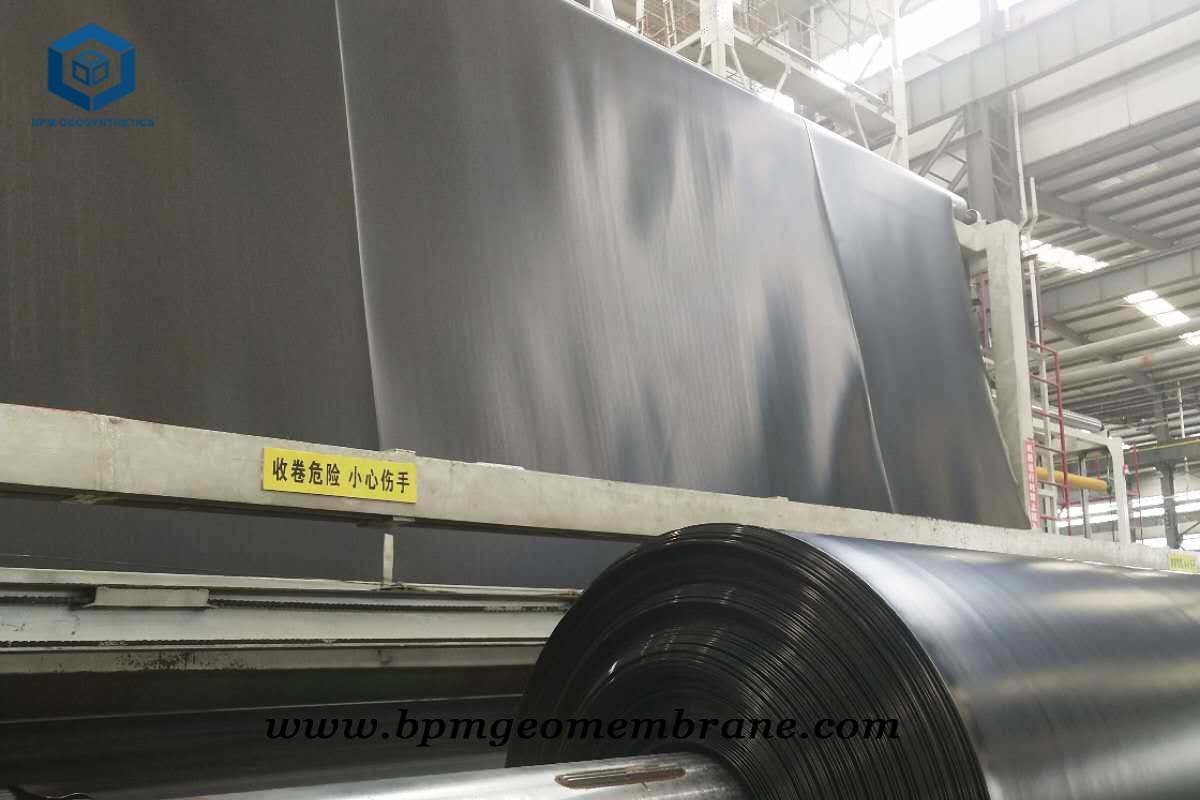 About BPM 
BPM had provided many types of effective and state of the art geomembrane, geotextile, and geosythetics products to over 36 countries. Our main innovative, high quality geosynthetics products include geomembranes, geotextiles, geocell, geosynthetic clay liners (GCLs), drainage boards, geogrids, etc. BPM brand geosynthetics had been certificated by the ISO9001, ISO14001,OHSAS18001 Soncap, SASO and BV certificates and passed the test of SGS and Intertek, etc.
BPM is also providing professional design and installation service. OEM and ODM are also available. If you have any questions or inquiries,  please fill and submit the following form, we will reply as soon as possible.