Large pond liners are widely used impermeable materials for sealing large fish or shrimp ponds to prevent water loss.  Some of the plastic pond liners are the strong but they will tend to be stiff and more difficult to manage in fish ponds.  BPM brand HDPE large pond liners are the extremely low permeable aquaculture pond liners that are specially reinforced HDPE geomembanes with superior UV rays, hydrostatic and elevated temperature resistance which make BPM geomembrane HPDE liner as the ideal products for aquaculture and agriculture applications. 
Our Ecuador customer sent us an inquiry for large pond liners by Google. When we got the customer's inquiry, we recommended 0.75mm geomembrane pond liner for fish farm according to our 10 years industrial experiences. As professional geomembrane manufacturers , we provided professional quotation sheet and more details of project design by communication and negotiation. Then he asked for us to send our certifications. After quotation and certifications of geomembrane pond liner passed, our Ecuador customer placed the order.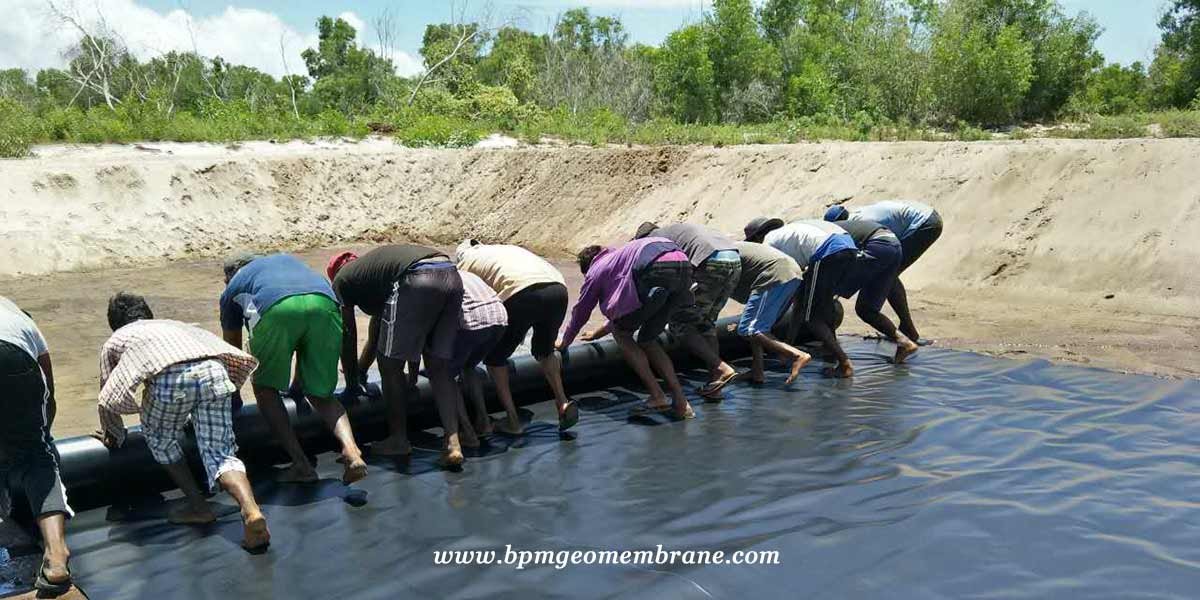 Large Pond Liners for Fish Pond Specifications
Total smooth geomembrane quantity – 29400m

2

Geomembrane Pond Liner thickness – 0.75 mm

Each roll size 7m*280m
Advantages of BPM Brand Large Pond Liners
Excellent chemical resistance

High UV Stress Cracking resistance

Lowest permeability

Excellent UV resistance

Outstanding stress crack capacity

Low cost and easy installation

Controlled water quality for fish or shrimp health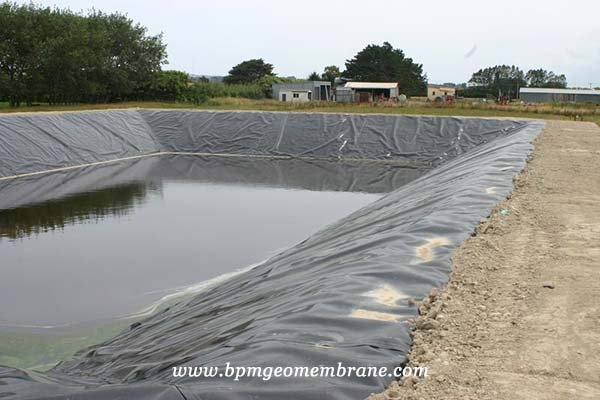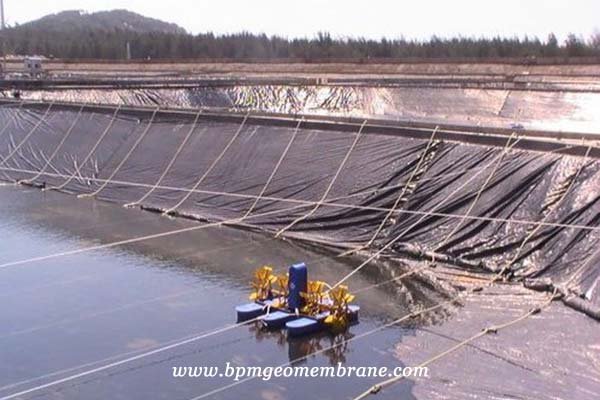 About BPM
BPM had provided many types of effective and states of the art geomembranes and other geosynthetics to over 36 countries. Our main customers are from Australia, France, Sweden, UK, Hong Kong, Hungary, New Zealand, Poland, Mexico, Ecuador, Brazil, Pakistan, Bangladesh, Thailand, Vietnam, Malaysia, Indonesia, Singapore, Philippines, Sri Lanka, India, UAE, Saudi Arabia, Qatar, Kenya, Ghana, Ethiopia, Somalia, Nigeria, South Africa, Swaziland, Mongolia etc.
BPM is not only manufacturing best quality geomembrane products but also providing professional design and installation service. OEM, ODM, custom development and fabrication are also available. If you have any questions or inquiries,  please fill and submit the following form, we will reply as soon as possible.