Poly pond liner is the low permeable geosynthetic membrane liner and geotechnical engineering material which is widely used for solid waste containment, mining and water containment applications. Poly pond liner is also called HDPE geomembrane HDPE liner, which is made of specially formulated high density polyethylene (HDPE) resin combined with specified quantity carbon black, antioxidant, anti-aging agent and UV resistance components. BPM poly pond liner has excellent resistance to UV radiation and is suitable for exposed conditions. Because of these advantages, BPM poly pond liner is widely used for canal, aquaculture, irrigation ponds and remediation liners and other lining applications include landfills, waste water treatment lagoons, oil and gas exploration and power plants, etc. Poly pond liner has proven to be far more cost effective, environmentally safe, excellent durable, chemically resistant, fast deployment and easy transportation.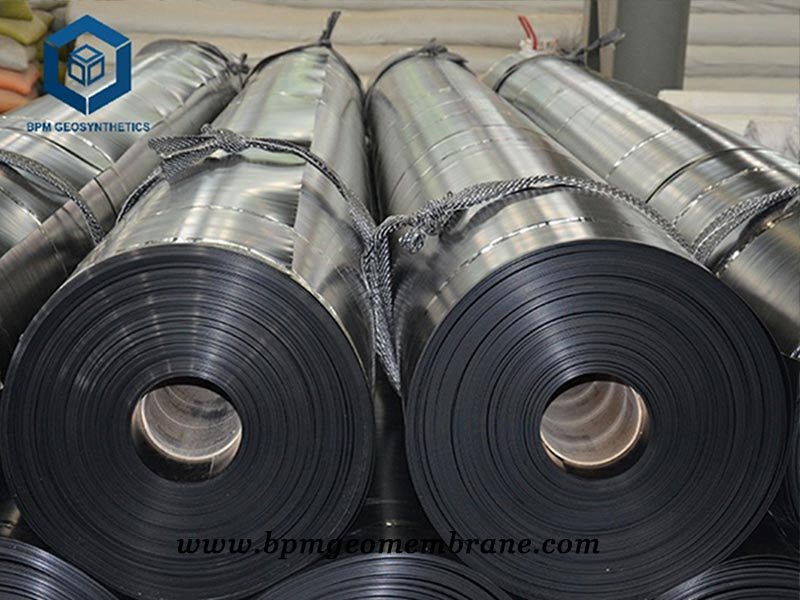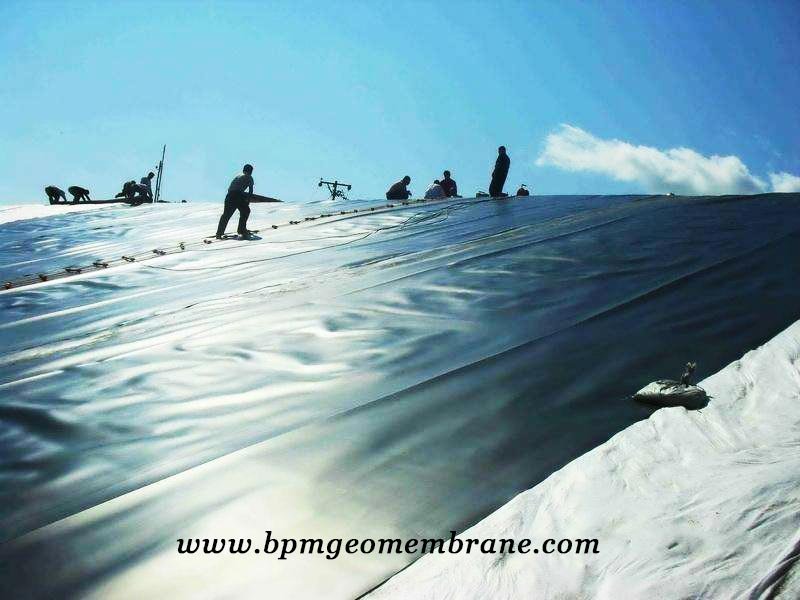 Our Mongolia customer, Mr. Yao, followed by five companions visited our company in August 2018. The project required pond liner fabric for the pulverized coal anti-seepage. The Mongolia customers were satisfied with BPM poly pond liner production process, raw materials and product quality. In addition, we recommended ASTM standard poly pond liner and we quoted them very competitive price. Finally, they signed the supply contract and construction service agreement. We had made the construction plan according to the drawings provided by the customers, and had been fully recognized by the customer. Soon afterwards, our company sent a professional poly pond liner welding technician to the site to assist in welding.
Specifications of Poly Pond Liner for Pulverized Coal Anti-seepage in Mongolia
• Total quantity – 10,000m2
• Each roll size – 6m×50m
• Thickness –1.5mm
• Specification–400g/m2
About BPM 
BPM had provided many types of effective and state of the art geotextile, geomembrane and geosythetics products to over 36 countries. Our main innovative, high quality geosynthetics products include geomembranes, geotextiles, geocell, geosynthetic clay liners (GCLs), drainage boards, geogrids, etc. BPM brand geosynthetics had been certificated by the ISO9001, ISO14001,OHSAS18001 Soncap, SASO and BV certificates and passed the test of SGS and Intertek, etc.
BPM is also providing professional design and installation service. OEM and ODM are also available. If you have any questions or inquiries,  please fill and submit the following form, we will reply as soon as possible.