Textured HDPE sheet is the specially engineered HDPE textured geomembrane which has rough surface on one or both sides. BPM brand HDPE smooth geomembrane and textured geomembrane are made of imported raw material with advanced manufacturing equipment and professional production technology. The Textured HDPE sheet can highly improve the friction coefficient which fits more suitable for steep slope and vertical engineering projects, so it is widely applied for high steeper slopes as landfills, mining, retaining backfills and waste containment applications.
BPM is an industrial leader in manufacturing and marketing of geosynthetic products including geomembrane, geotextile, geosynthetic clay liners, geogrid, geocell and drainage net, we have been approved by the ISO9001, ISO14001 and BV certificates and passed the test of SGS, SONCAP, SASO etc. our geosynthetic products are widely used in aquaculture, waste water treatment, municipal project, mining industry, landfill, landscaping and water conservation. Textured HDPE sheet is one of our hot sale product, especially in landfill and waste containment projects.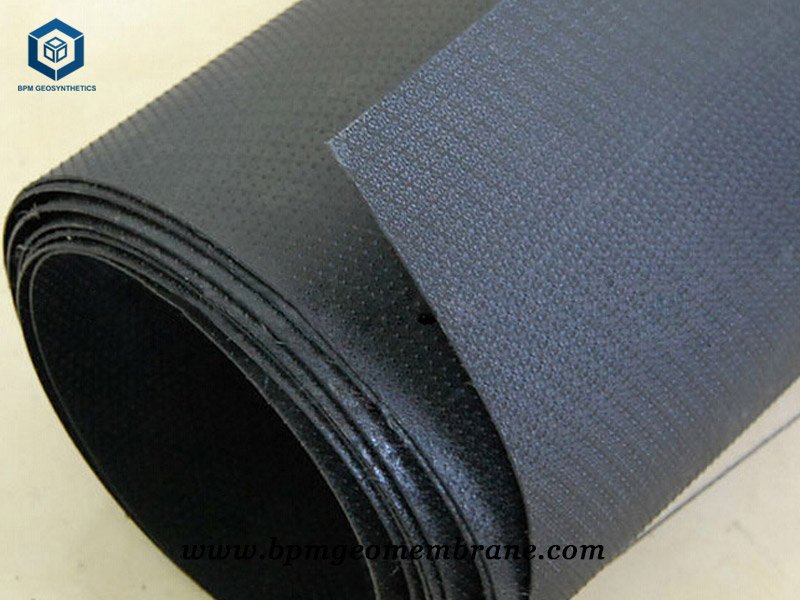 Our Russia customer mainly carries out waste landfill projects. They had been purchased German products before, but later they decided to find a new HDPE geomembrane supplier. They contacted three Chinese companies and asked us to send Textured HDPE sheet samples. After examining the Textured HDPE sheet samples and prices, they decided to visit our geomembrane factory in China. After they came to out company, we did presentation for Russian client about BPM company development, main competitive geosynthetic products and our successful cases worldwide in the meeting room.  Based on client landfill requirement which is deep up to 70m, we recommended our HDPE textured geomembrane product. It can effectively increased friction between geomembrane liner and slope. Our customers were very enthusiastic. The negotiation process ran relatively smoothy because of previous email communication. Finally, they decided to place the order for 18,620m2 HDPE textured sheet.
Specifications of Textured HDPE sheet for Landfill Project in Russia
Total quantity – 18,620m

2

Textured Geomembrane thickness – 1.5mm

Each roll size – 7m*100m
About BPM 
BPM is the professional geosynthetics manufacturer and exporter. Our main innovative, high quality geosynthetic products include geomembranes, geotextiles, geocells, geosynthetic clay liners (GCLs), drainage boards, geogrids, etc. BPM brand geosynthetic product had been certificated by the ISO9001, ISO14001,OHSAS18001 Soncap, SASO and BV certificates and passed the test of SGS and Intertek, etc. Our geosynthetic products have exported to over 36 countries.
BPM is also providing professional geomembrane design and installation service. OEM and ODM are also available. If you have any questions or inquiries,  please fill and submit the following form, we will reply as soon as possible.