Impermeable geomembrane is made from high density polyethylene raw material, adding carbon black, antioxidant, anti-aging and UV-resistance component. BPM impermeable geomembrane features extra low permeability, high tensile strength and long service life which is widely used in biogas digester fields.
Nowadays, most governments encourage using faeces or industrial waste to construct biogas digesters for efficient and clean energy-biogas production.  In this condition, BPM impermeable geomembrane becomes a prior solution due to its benefits in good stress crack resistance, heat absorption and excellent chemical resistance. It accelerates the biogas efficiency and increase revenue by selling biogas to local government institute or direct user.
    Our Mexico client had a big biogas digesters project, he sent us inquiry about hdpe geomembrane liner, the pond size is 65mx120m. And we proposed him 1.5mm impermeable geomembrane liner for cover and 1.25mm smooth geomembrane liner for bottom. The total quantity of impermeable geomembrane is 18000 square meters. After 15 days professional communication, he signed order and we gave turnkey solution for whole project with geomembranes, geotextiles, welding machine, HDPE pipes and elbows, welding rod etc.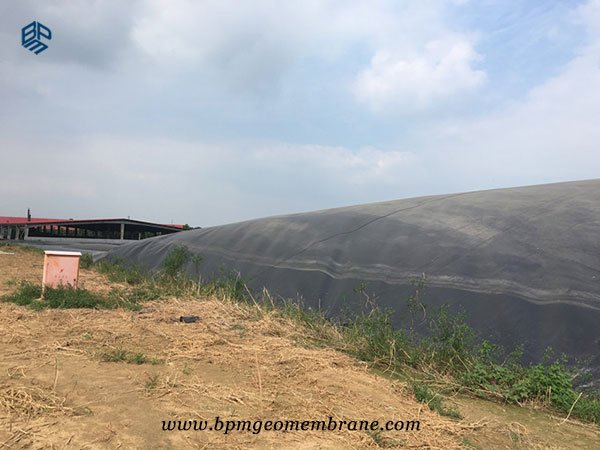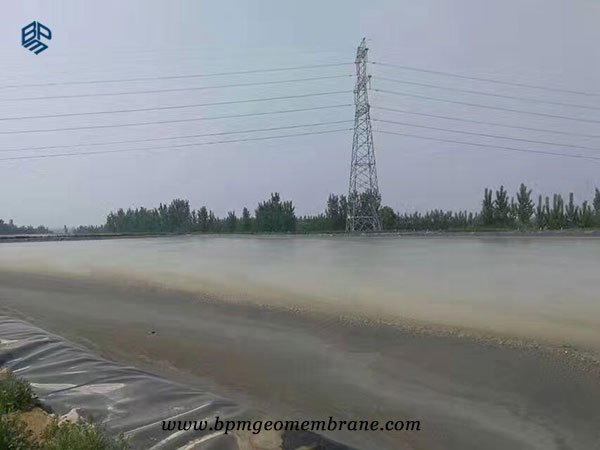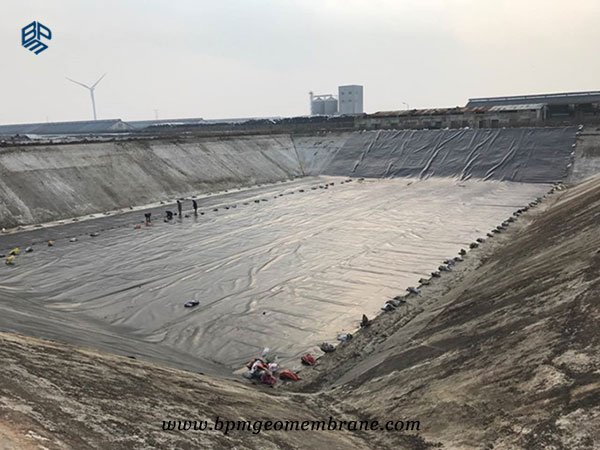 About BPM
BPM had provided many types of effective and states of the art geomembranes and other geosynthetics to over 36 countries. Our main customers are from Australia, France, Sweden, UK, Hong Kong, Hungary, New Zealand, Poland, Mexico, Ecuador, Brazil, Pakistan, Bangladesh, Thailand, Vietnam, Malaysia, Indonesia, Singapore, Philippines, Sri Lanka, India, UAE, Saudi Arabia, Qatar, Kenya, Ghana, Ethiopia, Somalia, Nigeria, South Africa, Swaziland, Mongolia etc.
BPM is not only manufacturing best quality geomembrane products but also providing professional design and installation service. OEM, ODM, custom development and fabrication are also available. If you have any questions or inquiries,  please fill and submit the following form, we will reply as soon as possible.